Tokyo Ghoul perfect for Halloween!
Tokyo Ghoul - 2014's newest and hottest anime sensation.
It is modern day Tokyo, but life is definitely not easy. Blending in society with humans are cannibalistic Ghouls who look just like humans but watch out if you wander down a dark alley. There are two gangs of Ghouls however. One gang who terrorise humans and another who refrain their cannibalistic tendencies and drink blood tainted coffee. Then there are the Doves who try to maintain order and wipe out the menacing Ghouls.
Kaneki Ken is a one of a kind Ghoul. He is half human and half ghoul. His dream is for all ghouls and humans to get along.
I just finished watching Episode 10 on
AnimeLab
and Kaneki Ken has been kidnapped by the Aogiri gang. I anticipate there will be an all out war as Kaneki Ken's supporters will attempt to rescue him. I can't wait to see the follow on Episodes!
I think Tokyo Ghoul has some great characters that you can Cosplay for Halloween. Kaneki Ken wears an eye patch most of the time to hide his Ghoul eye. However most ghouls get a unique mask made to hide their identities. To look cool this Halloween you could wear a Cosplay hoodie and team up with some accessories like Kaneki Ken's eye patch or Kaneki Ken's mask. You can buy some cool circle lenses to create that anime effect at home. Pinky Paradise have an awesome range of anime lenses. To create a Ghoul eye effect I would suggest their
Super Pinky Bright Red
.

Kaneki Ken wears a patch to hide his Ghoul eye
Kaneki Ken - half Ghoul / half human
Episode 10 prior to Kaneki Ken's kidnapping. For a simple costume wear
a plain coloured hoodie and a gas mask.
Your perfect Tokyo Ghoul Halloween costumes:
Aliexpress have some of the cheapest cosplay fashion and costumes around. They also offer Free Shipping!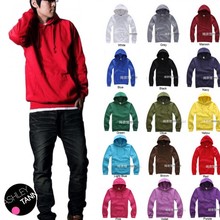 AliExpress.com Product - Plain Hoodie Jumper Sz XS-XXL FREE S&H 112#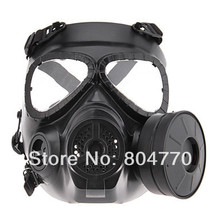 AliExpress.com Product - Practical MO4 Nuclear War Crisis Series Protector Gas Mask with Elastic Strap for Airsoft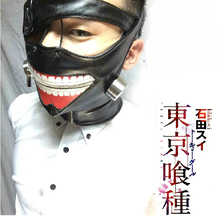 AliExpress.com Product - New Arrival Tokyo Ghoul COS Mask - Kaneki Ken Cosplay Mask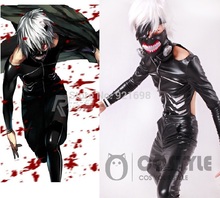 AliExpress.com Product - New Anime Tokyo Ghoul Kaneki Ken Cosplay Costume PU Leather Halloween costume made any size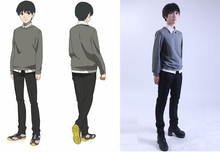 AliExpress.com Product - New high quatliy Tokyo ghouls Ken Kaneki daily sweater Cosplay Costume suit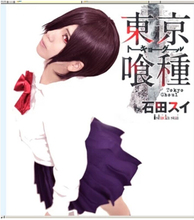 AliExpress.com Product - Anime Tokyo Ghoul Ken Kirishima Touka Kaneki cosplay costume shirt tie skirt lolita girls uniform set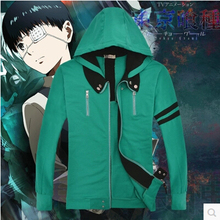 AliExpress.com Product - Anime Tokyo Ghoul Cosplay Costume Kaneki Ken Japanese anime costume cosplay men's long-sleeve hoodie anime cosplay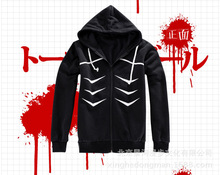 AliExpress.com Product - 2014 Hot sales!Japanese anime Tokyo Ghoul Ken Kaneki 100%Cotton Black Hoodie Costume Cosplay for Halloween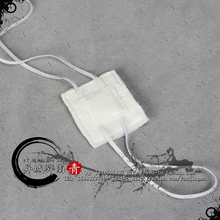 AliExpress.com Product - 45% discount (6pcs more) New Anime Tokyo Ghoul Ken Kaneki cosplay eyeshade blinder black butler Ciel eye mask for Halloween
HAPPY COSPLAYING!