World Cosplay Summit 2014 winners
In Nagoya, cosplayers represent 26 countries at the World Cosplay Summit.
Cosplayers work very hard to create their costumes and re-enact the scenes. Lots of different textiles are used to create the look of their favourite character. My favourite winning cosplay was from Team Indonesia. Mostly because I love Armour in cosplay. Most armour is made from worbla. As you can see there is a lot of detail on these costumes. However as these cosplayers are very young it is possible they had family and friends to collaborate with and create these costumes.
Cyperius Award (best wig) - Team Spain
DoCoMo Award - Team Korea
Joysound Award (best sound effects) - Team Indonesia
Brother Award - Team Denmark
Nico Nico Award (audience awards) - Team Mexico
LIVEDAM Award (best performance) - Team Italy
----------------------------------------
­---
3rd Place - Team Indonesia
From the city of Yogyakarta, Dharma cosplayed as Oda Nobunaga and Ryan was Akechi Samanosuke with a performance from Onimusha 3.
.
2nd Place - Team Italy
Nadia and Gabriella play Naegino Sora and Rosetta from Kaleido Star.

1st Place - Team Russia (Congrats!)
Nek and Nichi from Russia win first place as Princess Zelda and Link.
These were the winning performances that impressed the judges and audience:

Team Russia - First place winner, Princess Zelda and Link cosplay
Team Italy - Second place winner, Kaleido Star cosplay
Team Indonesia - Third place winner, Onimusha 3 cosplay
Get the latest Cosplay Fashion, Tokyo Ghoul - 2014 anime favourite.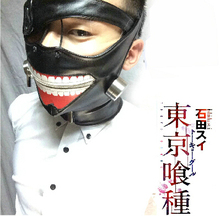 AliExpress.com Product - New Arrival Tokyo Ghoul COS Mask - Kaneki Ken Cosplay Mask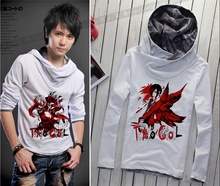 AliExpress.com Product - time-limited hot 2014 new anime clothing Tokyo Ghoul active cotton hooded sweater cosplay men and women coat freeshipping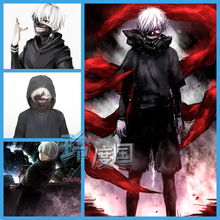 AliExpress.com Product - Japan Animation halloween Tokyo Ghoul COS Kaneki Ken Cosplay black Hoodie Costume Customize
Happy Cosplaying!